SKM's participated at MDI Expo Exhibition 2022, held at Avenue Congress Halls Airport City, Israel. It's our annual medical gathering, where we exhibit some of our latest developed technologies and manufactured products, which function in medical devices, at clinics and hospitals throughout the globe. It also gives us great pleasure to meet with our existing and potential customers and suppliers.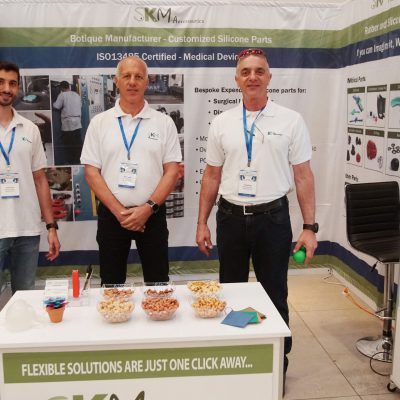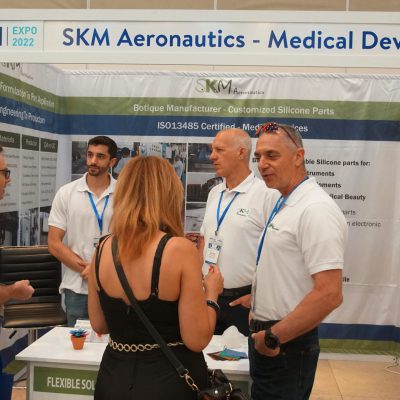 ISRAEL-EU ANNUAL "HAMSA" EVENT
On May 11 th 2022, SKM participated at the ISRAEL-EU ANNUAL "HAMSA" EVENT, at Peres Center for Peace and Innovation, Tel Aviv – Jaffa.
The event was organized by ISRAEL-EU Research and Innovation Directorate – ISRED, to honor Israeli winners for participation in HORIZON 2020 Framework Programme from 2019-2020.
Since 2016, SKM Aeronautics participates at three research and development projects, Softslide and MouldTex focusing on innovative solutions for in-molding friction and texturing control applicative technologies, and CO-VERSATILE aimed at increasing the adaptation capacity, resilience, and flexibility of European manufacturers, focusing on vital medical supplies and equipment, to support Europe improving the response time and preparedness to deal with pandemics.
MouldTex was nominated by European Commission's Innovation Radar with four excellency innovations. SKM Aeronautics was selected as Key Innovator of two innovations: Extra Roughness Effect, and Innovative Molding System. Read more about SKM's contribution at Horizon 2020 program.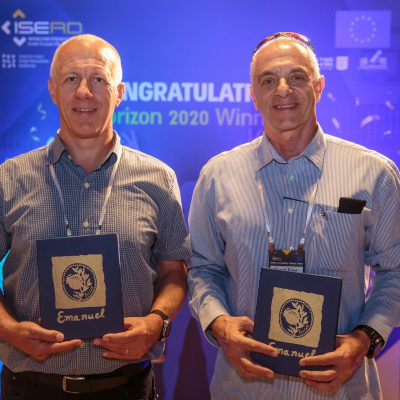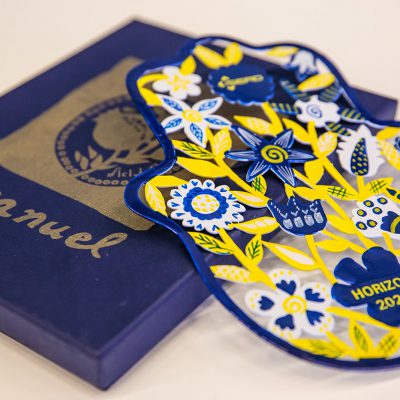 We highly believe in meeting potential and existing customers and suppliers. Thus, our team participates in multiple exhibitions every year, displaying our newest technologies and products.
On June 2022 we will take part in two exhibitions:
Haifa, Israel, Booth Number - 134