Assuring quality above all
SKM's quality system is certified to AS9100 space and aviation, ISO13845:2016 medical devices and ISO9001:2015 industrial standard, assuring strict quality and precession manufacturing.
In addition to external audits by international authorized certification bodies, our quality system is also certified ship to stock – STS, and ship to line – STL, to most of our demanding clients.
SKM's quality assurance and final inspection departments are constantly involved in all the production stages, from design of prototypes and samples through serial production. Our quality inspection team implements the strictest quality standard procedures for measuring, testing and documenting aeronautics, aviation, military and medical parts, thus ensuring the required traceability of each production order.
Using a variety of advanced optical and mechanical testing and measuring instruments, our quality assurance team performs rigorous quality assurance testing ensuring that all parts are carefully tested and documented.
Our technicians accurately measure every dimension against the original specifications as indicated in the part's drawing, thus verifying that all the required specifications are in-line with the strictest industry standards.
For each production order we generate and supply documentations including a certificate of analyses – COA, a certificate of test – COT and a certificate of compliance – COC. In addition, we internally document a production flat route card – FRC, which documents and summarizes the production traceably and history of each order, along with its respective rubber, tools, machines and work procedures. Only fully tested and approved parts are packed, marked and barcoded with serviceable tags and delivered to our client's line or stock. Quality is our DNA.
We test according to a variety of performance rubber
testing including:
SKM Aeronautics laboratory technicians perform,
in-house, a series of mechanical and chemical validation tests to ensure the rubber complies with the required standards, specifications, quality and performance and to pre-detect failures.
Using a variety of analytical instruments and techniques the rubber undergoes a set of tests including: cure curve profiling (Rheometer), tensile strength, elongation to break, tear resistance, elasticity, hardness, specific gravity, compression set as well various ageing tests by air and liquids. Where necessary the compound will also undergo thorough additional environmental testing to verify its ability to withstand additional extreme conditions.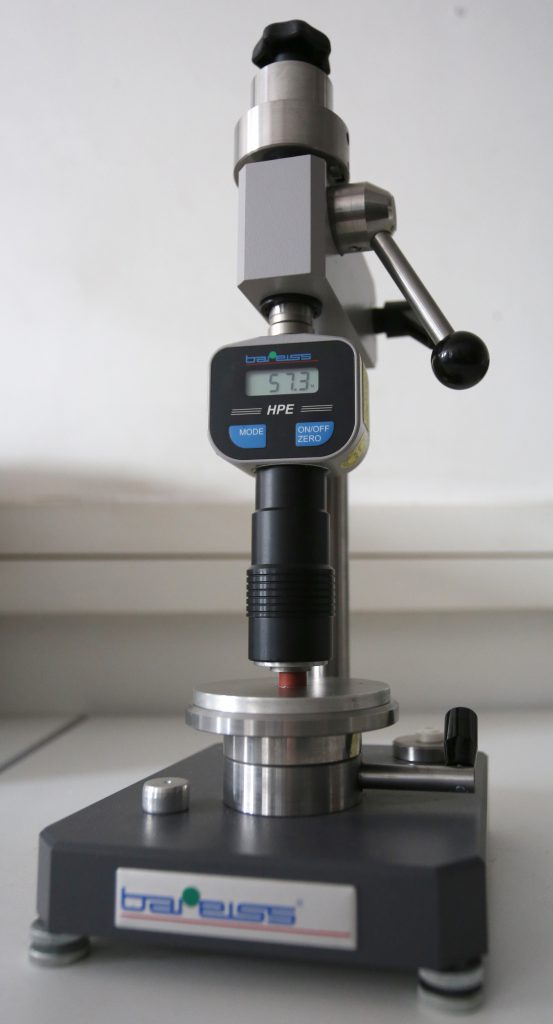 Our quality management system is certified to AS9100, ISO 9001 and ISO13485. Final Inspection is
a crucial stage at the end of the production process, since its the last station before parts are
packaged and shipped-out directly to the assembly lines, therefore, we save no efforts to secure that
every single part is in-line with your exact specifications and with industry's strictest standards. Each
and every part is visually tested and approved by our quality technicians, in addition a certain pre-
defined percentage of each production batch undergoes through rigorous 100% quality inspections,
to verify that all part's dimensions are according to drawing's specifications, some parts are sliced in
various angles to verify the perfection of the cross-sectional dimensions. All the inspected
measurements are obtained by the use of advanced optical and mechanical quality instrumentations
and the tested measurements are documented on a detailed report – Certificate Of Test (COT). Each
COT is linked to an additional quality test report the Certificate Of Analyses (COA), which documents
prior to molding the quality and compliance of the rubber compound according to the requested
specifications and test methods, such as hardness, elongation to break, tear, tensile, compression
set, various aging test and more. To read more about laboratory tests.
technicians are able to identify and quantify the tested specimens ensuring that all tested batches and lots are in-line with the strictest rubber standards requirements. Each test is documented as a detailed QA Lab Report which we provide as part of our service. Expiry date of Shelf-life storage is also clearly indicated in order to avoid your installation error. Efficient testing allows speeding up product development cycle and reducing quality control problems.
High-performance compounds
Our high-performance compounds comply with ASTM D2000 and with most of the Military, Air-Force, Navy, Medical and life science standards. We mix, test and mold multiple types of polymers at wide range of durometer grades depending on the type of the polymer from soft 20A to hard 95A durometer – shore A. Our compounds include most types of polymers: Perfluoroelastomers (FFKM), Fluoroelastomers, Fluorocarbons, Fluorosilicone, Silicone, Neoprene, Aflas, Hypalon, HNBR, NBR, SBR, NR, EPDM, and Millable PU. Our special compounds include: EMI / RFI highly conductive and shielding rubber – according to MIL DTL 83528C and Technical Reinforced Rubber for munition applications.