SKM Aeronautics laboratory
SKM Aeronautics laboratory technicians perform,
in-house, a series of mechanical and chemical validation tests to ensure the rubber complies with the required standards, specifications, quality and performance and to pre-detect failures.
Using a variety of analytical instruments and techniques the rubber undergoes a set of tests including: cure curve profiling (Rheometer), tensile strength, elongation to break, tear resistance, elasticity, hardness, specific gravity, compression set as well various ageing tests by air and liquids. Where necessary the compound will also undergo thorough additional environmental testing to verify its ability to withstand additional extreme conditions.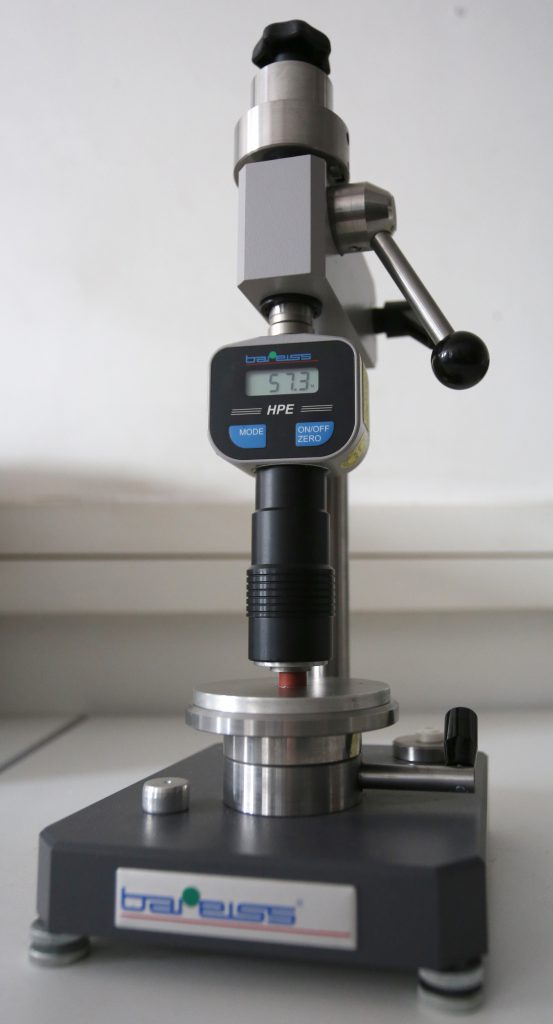 High-performance compounds
Our high-performance compounds comply with ASTM D2000 and with most of the Military, Air-Force, Navy, Medical and life science standards. We mix, test and mold multiple types of polymers at wide range of durometer grades depending on the type of the polymer from soft 20A to hard 95A durometer – shore A. Our compounds include most types of polymers: Perfluoroelastomers (FFKM), Fluoroelastomers, Fluorocarbons, Fluorosilicone, Silicone, Neoprene, Aflas, Hypalon, HNBR, NBR, SBR, NR, EPDM, and Millable PU. Our special compounds include: EMI / RFI highly conductive and shielding rubber – according to MIL DTL 83528C and Technical Reinforced Rubber for munition applications.
technicians are able to identify and quantify the tested specimens ensuring that all tested batches and lots are in-line with the strictest rubber standards requirements. Each test is documented as a detailed QA Lab Report which we provide as part of our service. Expiry date of Shelf-life storage is also clearly indicated in order to avoid your installation error. Efficient testing allows speeding up product development cycle and reducing quality control problems.
We test according to a variety of performance rubber
testing including: